Considering taking the PTE or IELTS in Sri Lanka? Read this thorough guide to learn everything there is to know about these exams, including how to prepare and the format and passing requirements.
Are you a PTE Academic and IELTS owner and would like to get your services listed? Reach out to us on WhatsApp – 0770171173
Table of Contents PTE or IELTS in Sri Lanka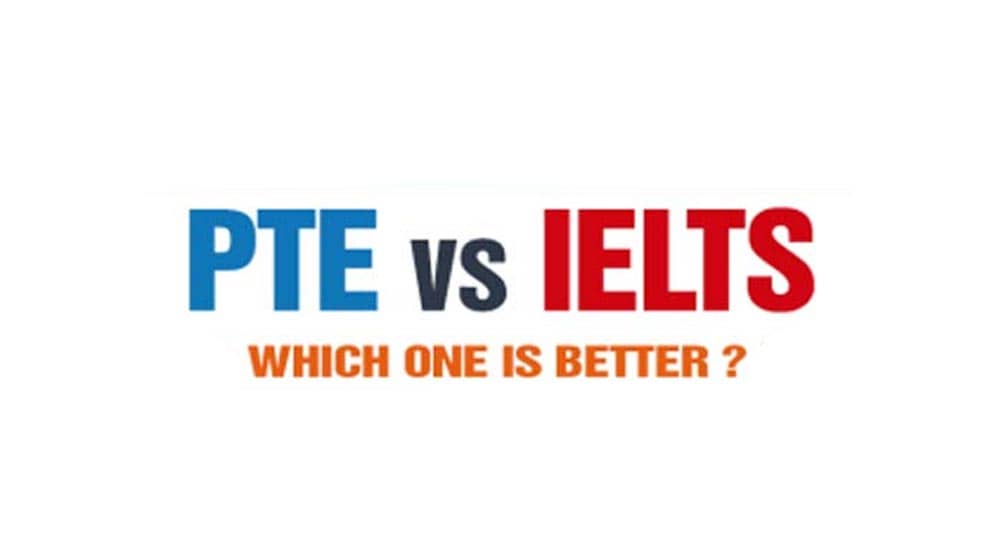 Introduction
Students and professionals who wish to further their education or careers in English-speaking countries take the Pearson Test of English (PTE) or the International English Language Testing System (IELTS). While both exams measure candidates' command of the English language, they are presented and scored differently. The debate on which test is better, PTE Academic or IELTS, has been ongoing for years. In this article, we'll examine the details of both exams and contrast their benefits and drawbacks to help you choose which is best.
Cost
The PTE IELTS Sri Lanka test fees range start from LKR 25,000 to LKR 35,000, depending on the test type and location.
---
What is PTE?
The PTE, or the "Pearson Test of English," is an exam designed to measure a test taker's command of the English language across four skills: reading, writing, listening and speaking. The exam is administered on computers at testing centers authorized by Pearson VUE. Results are typically available within five business days, and educational institutions and employers widely accept the test in English-speaking countries. The goal of the Pearson Test of English (PTE) is to evaluate functional English proficiency, and the PTE's format and content are regularly updated to reflect changes in the language.
---
What is IELTS?
The International English Language Testing System (IELTS) is a test of reading, writing, listening, and speaking proficiency in English that is accepted worldwide. It can be taken in either an Academic or a General Training format at official IELTS test centers. Students aiming for entry into undergraduate or graduate programs should choose the Academic format. At the same time, those with other goals, such as finding work or immigrating to a country with a more lenient immigration policy, should opt for the General Training format. The IELTS is accepted by many universities, government agencies, and professional organizations in countries where English is spoken. Results are typically available 13 calendar days after the test date.
What is Easier, IELTS or PTE?
Both IELTS and PTE are comparable, and neither is more complex than the other. Both exams assess writing, reading, listening, and speaking abilities. PTE adjusts the number of questions based on the test taker's answers, whereas IELTS has a fixed number of questions for each section. Some people find the IELTS writing section the most difficult, while others find the PTE speaking section the most difficult. The test taker's English language skills and preference for a fixed or adaptive testing format determine the choice between IELTS and PTE. Both tests require good spoken and written English proficiency and do not reward poor English skills.
Comparison
PTE
IELTS
Types of Test
PTE-A
IELTS (Academic and General)
Score awarded
Ranges (10-90)
Band score (0-9)
Overall score
Average rounded off to the nearest score
Score awarded is the band score not average
Score
Automated scores
Manual and computer-based
(Depends on your preference)
Skills tested
Reading, Writing, Speaking, Reading
Reading, Writing, Speaking, Reading
Results
Delivered within 5 working days
Manual scores in 13 days
Computer corrected 3-5 days
Awarded By
Pearson PLC
Cambridge Assessment English
British Council
IELTS Australia
Acceptance
10000+ universities all over the world
5000+ universities
Selected Employers
For Whom
Students and Skilled workers
Academic – Students
General – Skilled workers
Benefits of IELTS
Test criteria that are clear and well-defined.
Assessments options: academic and general, based on your requirements.
If one's scores are not satisfactory, the option to reassess is available.
The emphasis is on practical communication skills, so the approach is practical.
There are two types of tests available: academic and general.
Reassessment by a senior examiner is an option.
Test report forms should be printed on security-enhanced paper.
Benefits of the PTE Exam
Use of AI for unbiased evaluation.
Results are obtained more quickly than with IELTS.
Scores can be shared with as many organizations as you want for no extra charge.
Conclusion
There are many advantages to taking either the PTE or the IELTS to demonstrate your command of the English language. Which one is best is a subjective call based on factors like personal requirements and preferences and the specifics of the situation. Although IELTS has been around longer and is more widely accepted, some students may prefer PTE because of its adaptability and speed. Visa applications and college admissions are two examples of situations in which thorough research into the requirements of each option is warranted before making a final choice. Preparation and practice are the ultimate keys to success on either exam. Good luck!
FAQ:
What is the difference between PTE and IELTS?
IELTS is a paper-based or computer-based test, whereas PTE is computer-based. It is a fact that the majority of the world's population has access to the internet. Moreover, the PTE test lasts for less time.
What is the minimum score requirement for PTE IELTS Sri Lanka?
To pass PTE IELTS Sri Lanka, you need to score a minimum of 50 points out of 90 in PTE or 6.5 bands out of 9 in IELTS.
Make your PTE and IELTS ad stand out! Get up to 10x more responses on your ads by applying a promotion
Classifylanka allows your PTE and IELTS, on our website. Reach new customers from around the Sri Lanka! We promote your PTE & IELTS Classes through out our website. Don't hesitate to contact us because we are here to help you.