Dialog Tv – will free-to-air education channels during the lockdown. These channels providing educational curriculum-based course contents covering Science, Commerce, Social Sciences and Language Subjects, Technology, Agriculture.

Educational TV channels via Dialog TV
Home School with Dialog Television – ගෙදර ඉස්කෝලේ
Home school with Dialog Television! Dialog TV in collaboration with the Ministry of Education is a great help to us now to continue your children's education from home!
Watch below 3 educational channels with all subjects according to the syllabus from Grade 3 to A / L free of charge.
| Educational Channels | Channels No |
| --- | --- |
| Nenasa Sinhala | Channel no 24 |
| Nenasa Tamil | Channel no 25 |
| Guru TV | Channel no 22 |
Dialog TV Educational Channels List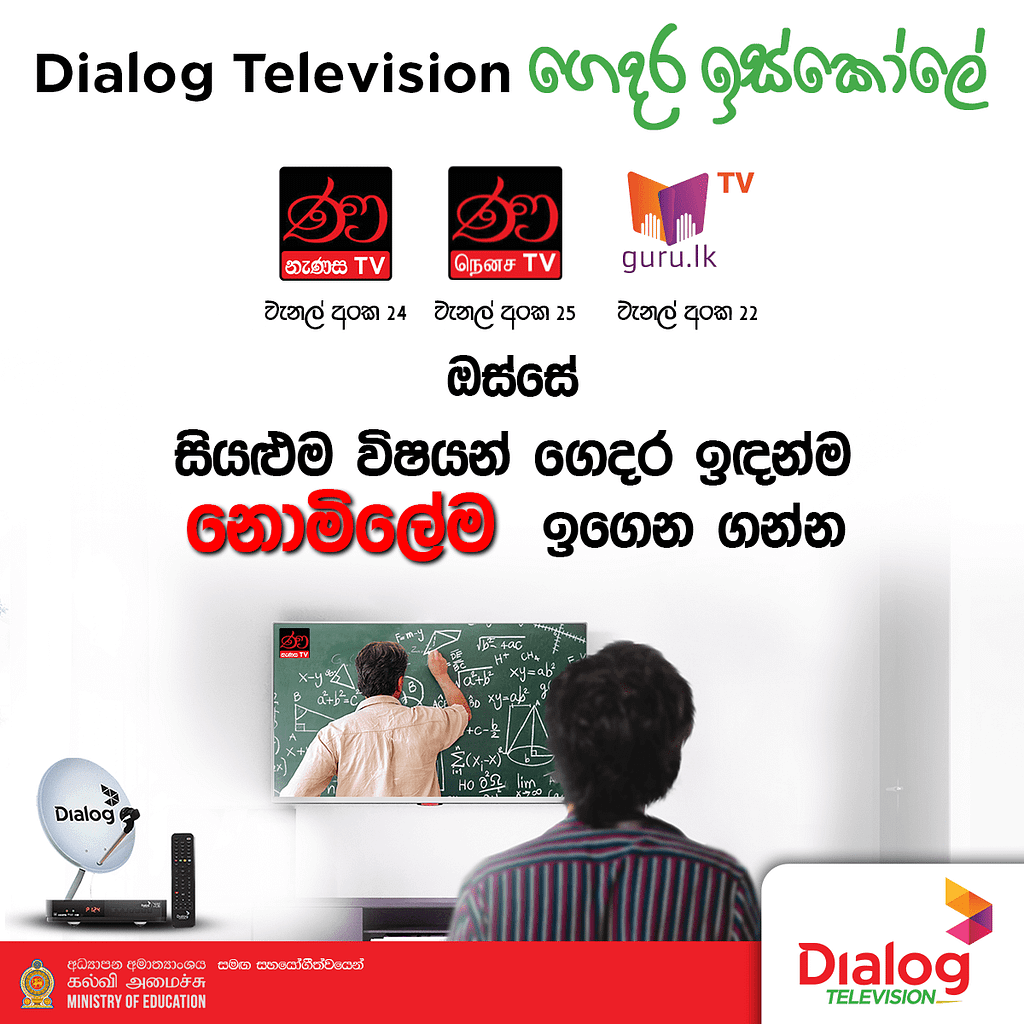 Total Time: 2 minutes
How do I buy the new Dialog TV connection?
Buying a new Dialog TV connection is very easy nowadays as you can contact to your nearest Dialog TV service provide for a new connection or get it online through dlg.dialog.lk/DTV-buy-new-connection at an affordable cost with exclusive offers.
Connection type selection
Select product
Dialog Television Standard Connection / Dialog Television ViU Hub 2.0
Select package
Select package which showing in website below and Continue
Peo Tv Coming-soon
Classifylanka allows your business, to List your Business for FREE on our website. Reach new customers from around the Sri Lanka! We promote your Business through out our website. Don't hesitate to contact us because we are here to help you.