Selling your vehicles through online classifieds.
Have you decided to sell your old car and buy a new one? Now you can buy and sell your Vehicle in Sri Lanka through Classify Lanka! Today, more and more buyers are choosing to sell their vehicles privately rather than "Trade – in" with car dealers. Because selling a used car, to individuals directly can often bring a higher selling price than trading with a dealer. If you are looking to sell your vehicle privately, placing your ad on ad on online classifieds will be the best option for you to have a great exposure. Online classifieds have a very simple way to work, they provide a platform where you can upload your ad in a specific category, and when people search for a product in a specific category for you, your ad will show to them along with many other ads. When a user clicks on or shows interest in your ad, you receive a call or chat with them and end up selling your product.
Advantages of selling your vehicles through online classifieds.
When you post your ads on online classifieds, you will meet potential buyers interested in buying your car. Placing an ad on online classifieds also tells you what the market value of your vehicle is in order to get a great deal.
Even if you don't end up selling your vehicle online, you can always compare current prices and find out the fair value of your vehicle.
Your vehicle is only worth what the dealer is willing to give you when you trade – in your vehicle, and there is no or little room for negotiation. But when it comes to person-to-person dealing, you have more control over your transactions.
It is easier to understand the process of buying and selling cars without exchanging them. There is no need to guess how much your car will be priced as the market value becomes the price someone is willing to pay. You may also find that you enjoy negotiating the sales process and uncovering your hidden talent and skills.
Disadvantages of selling your vehicles through online classifieds.
Even though online classifieds work well for your advertising, on the other hand, you have no idea whether the buyer is genuine or fake, so you need to be extra vigilant when making deals.
There are possibilities to receive so many calls or messages during a day, some of them may be pranks, some may be real, and some may be misleading.
Thousands of people post their ads on these online classified sites, so the competition is even greater. It will take you longer to market yourself, creating an ad, posting it across multiple sites, answering emails and phone calls, and worst of all, making an appointment with a prospect to inspect the car. Usually people cancel or don't come.
The struggle on working with payments, paperwork and the possibility of fraudulent transactions.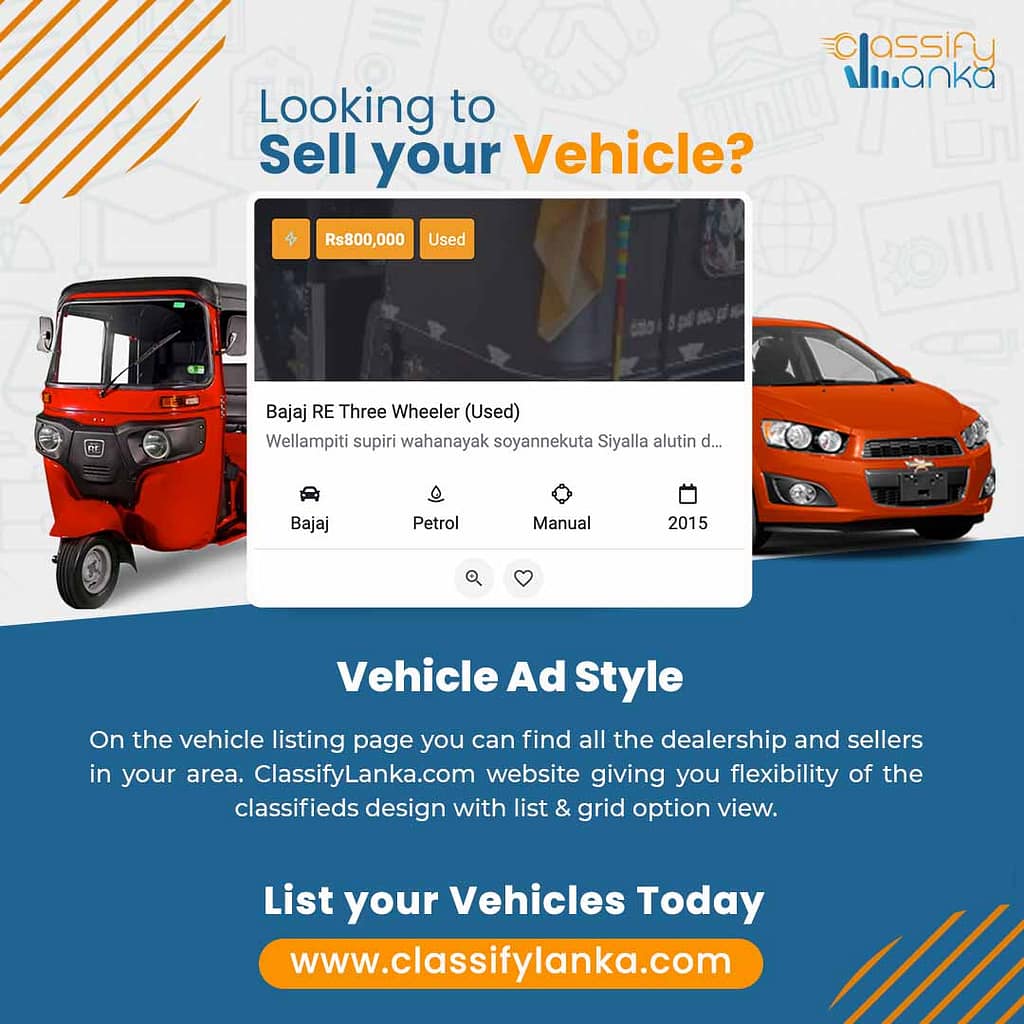 *Now you can sell it through Classify Lanka!!
Selling your vehicle while meeting your expectations is a big challenge, however, it does not have to be a daunting one. We are coming in handy to help you all to make the process easier. Classifieds has finally introduced the online selling platform which is the most convenient and reliable option. Explore Buy and Sell Vehicle
Sell a Car Quickly in 10 Simple Steps
Here is how to upload, set your price and close the deal. Technology makes these steps easier than ever. It is now entirely possible to sell a vehicle while you wait for the queue at the supermarket.
These eight steps could save your time!
Step One – Browse our website classifylanka.com and click the Tab "Add a Listing" on your right corner.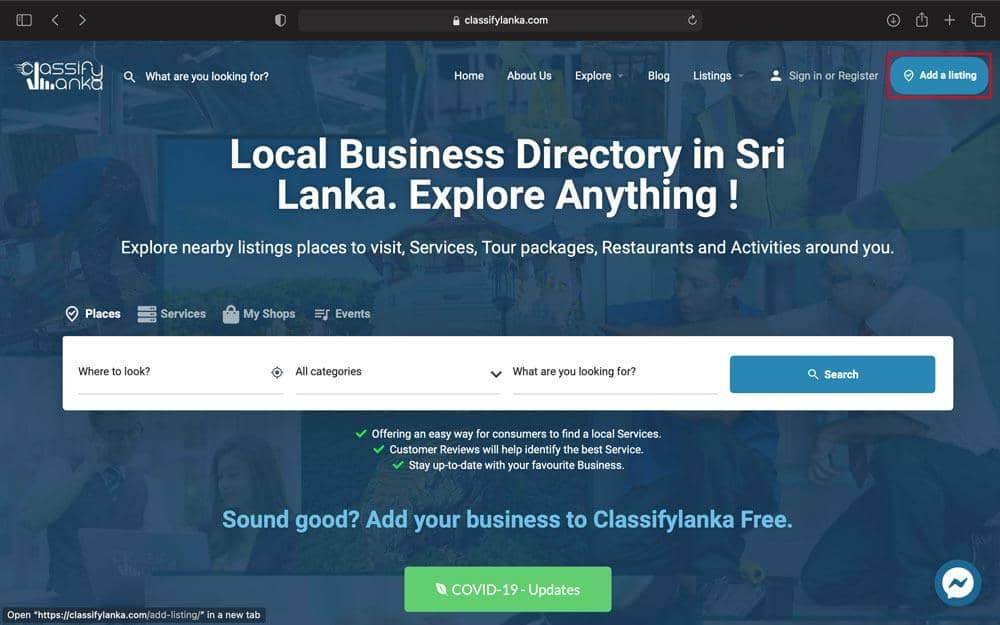 Step Two – Create the listing by selecting the "Vehicle" Category
Step Three – Select the Package (Enjoy the Free Trial package for the first few months)
Step Four – Register your details and Sign-Up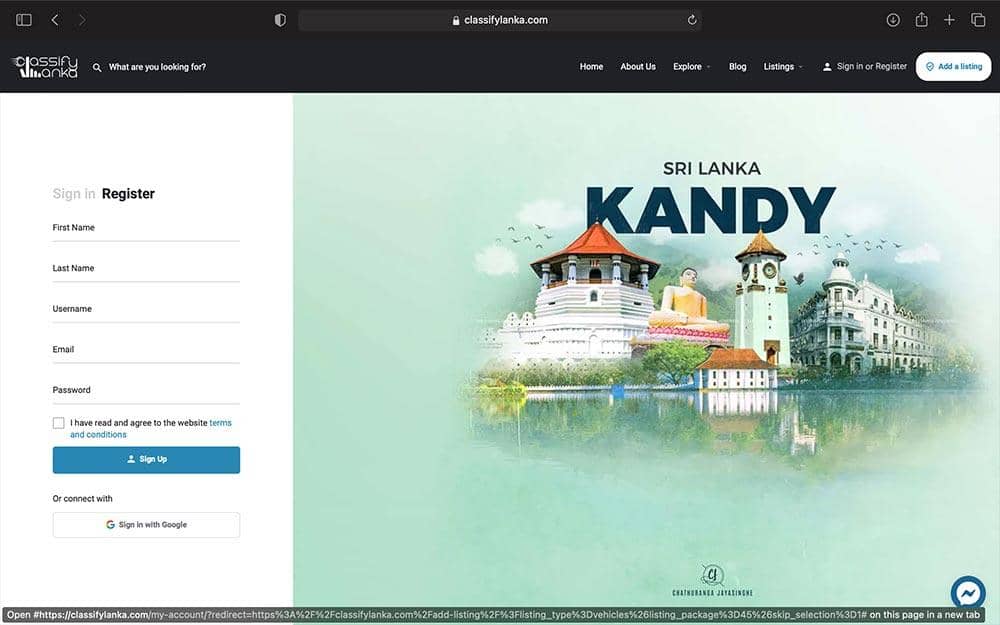 Step Five – Upload vehicle description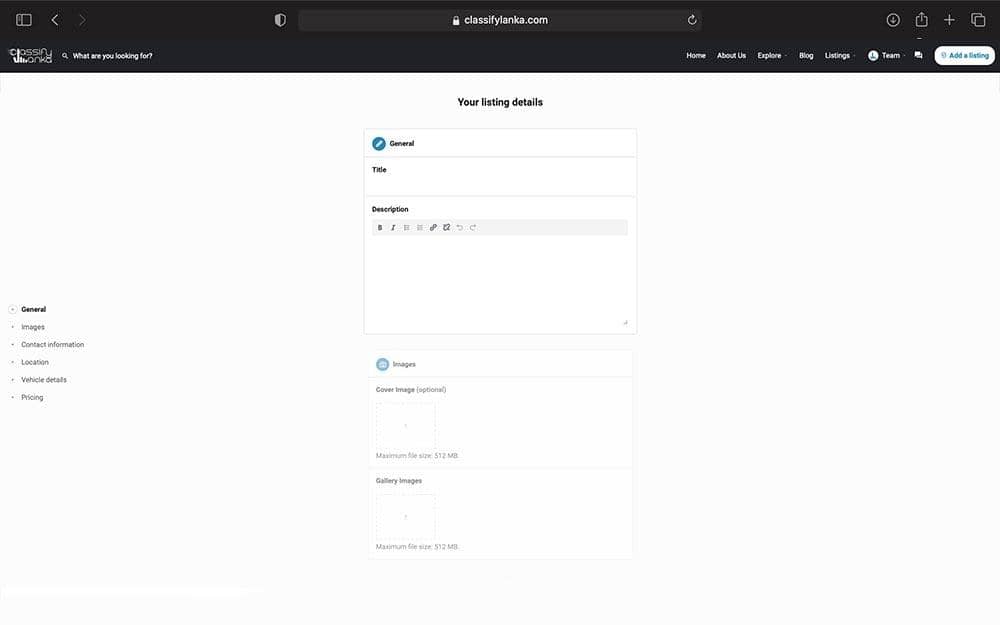 Step Six – Upload vehicle Images
Step Seven – Enter contact information
Step Eight – Select your Location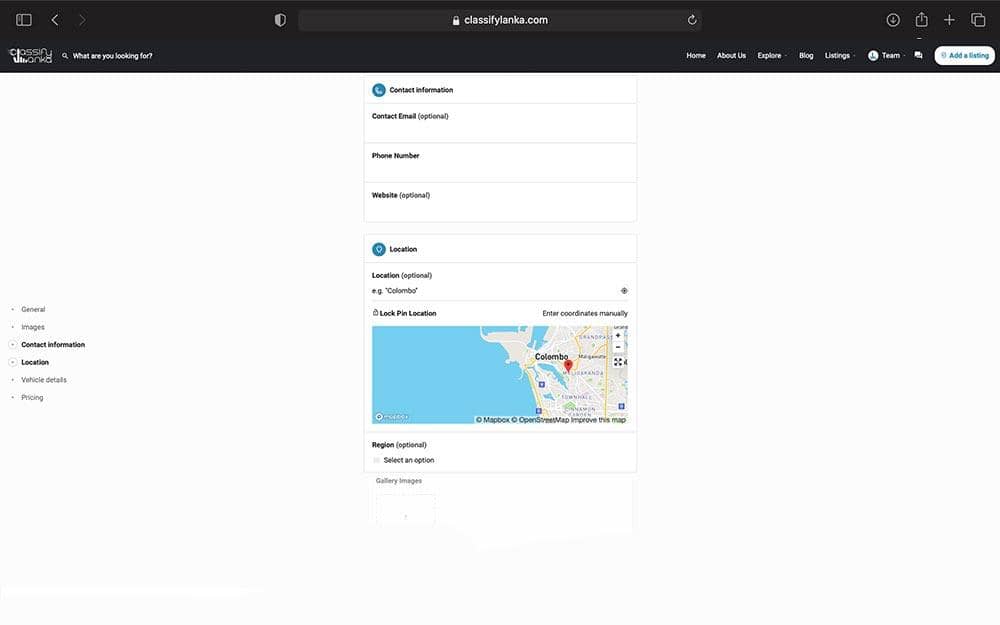 Step Nine – Enter Vehicle specifications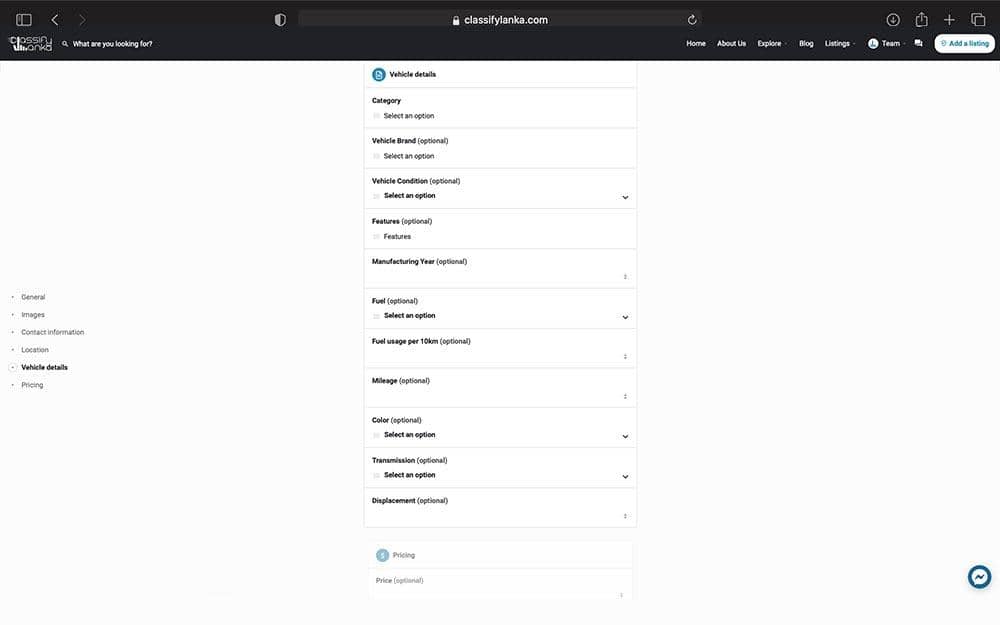 Step Ten – Set your preferred pricing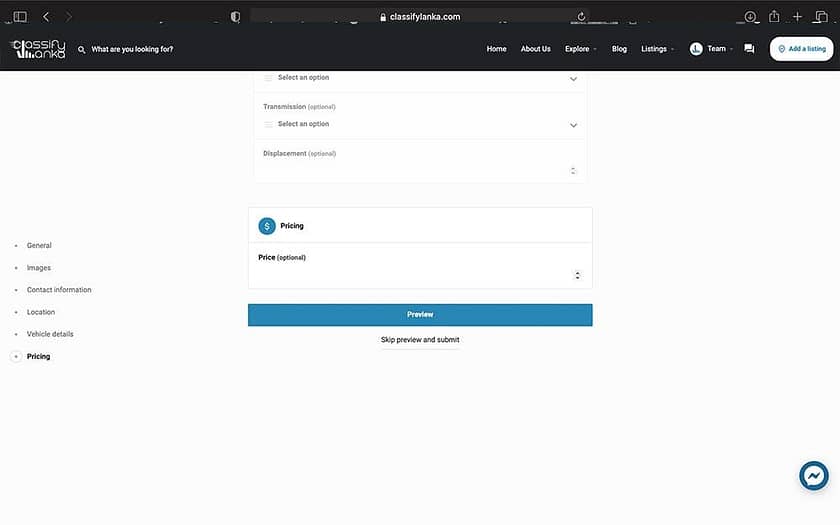 Once you have completed these steps, the only thing left is to look out for your new vehicle.
Here's a quick rundown of the features to offer by site:
Vehicle Full Specifications Details
Image Uploading
Video Supported
Mapping Functionality
Special Promotion Options
Where is the best place to buy a car in Sri Lanka?

Where can I resell my car?
Search car auctions, Facebook Group and classifieds sites are good ways to resell vehicle
What do I have to do when I sell my car?
Sellers are required to do few things when selling a car in Sri Lanka. They must provide thebuyer with proof of vehicle. An original copy of a registration certificate, renewal notice, or other registration document signed by the previous owner.
If you have any additional suggestions of Buy and Sell Vehicle listing, make a note in the comments below. This is a Classifylanka community post, written by Sajdha Iqbal.