Ramadan is not complete, Without a freshly prepared, aromatic, flavorful biriyani on the table, which everyone enjoys together with such great joy. If you are unable to prepare Eid Sawan at home. Luckily, a number of eateries in the Colombo and Kandy areas provide the best gourmet Eid takeout, which are delivered right to your door.

This is a working list. If you're a restaurant, and interested in featuring your Eid special sawans here, call at 077 0171 173 or email [email protected]
Table of Contents
The Spice Special Eid Sawan Biriyani
Eid Biriyan 2023 ☪ – The Spice Sawan Serves 6-7 Persons

Includes:

Premium Basmati Chicken Dum Biriyani
Roasted Whole Chicken
Boiled Egg
Green Peas Masala
Maldive Fish Sambol
Malay Pickle
Raitha
Wattalappam
1.5 L Soft Drinks
Mandarina Colombo
For the holiday season, the greatest NASI SAWAN in town is back in business.

Place your order 6 hours before and takeaway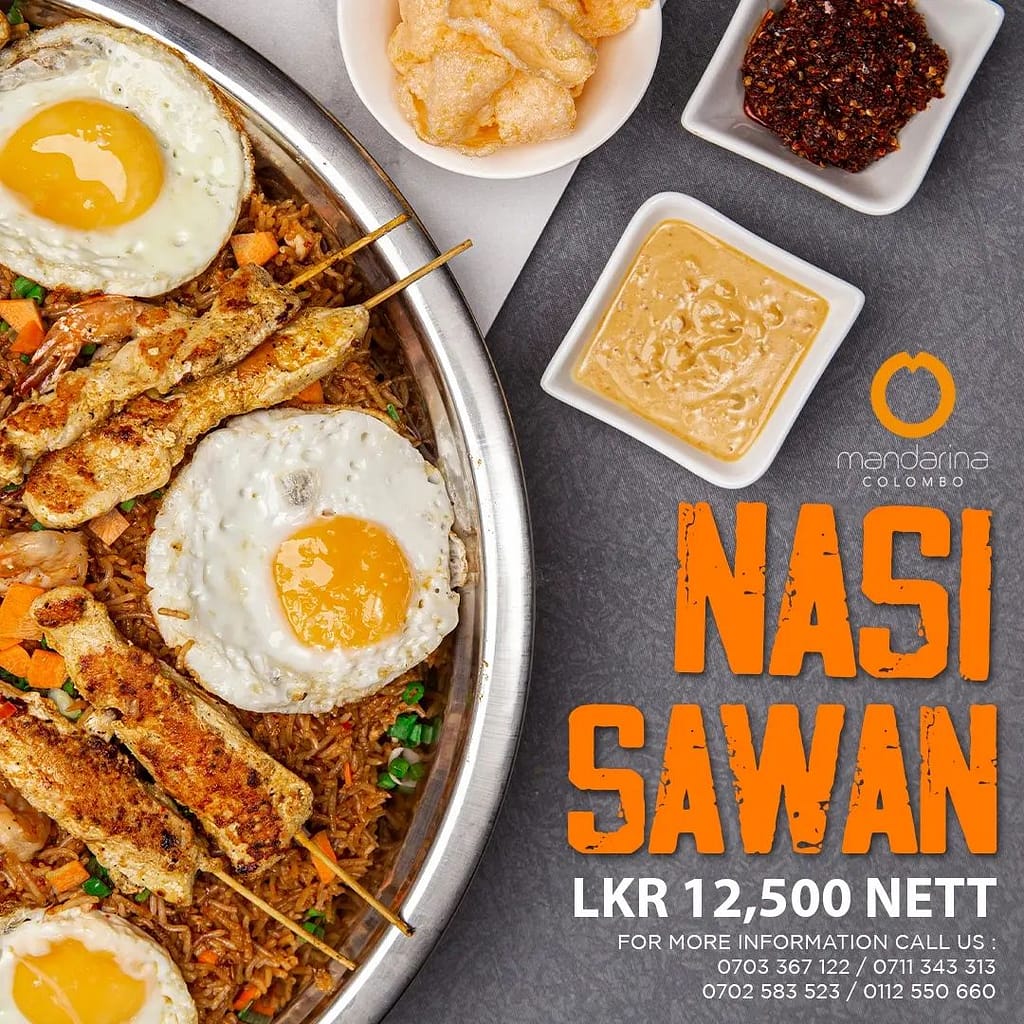 Halal Feast Catering Eid Sawan
Eid Special Biriyani Sawan! We offer sawan with 1 Liter Coke FREE. Delighting Family Feast for 6 (Sawan Serves 6)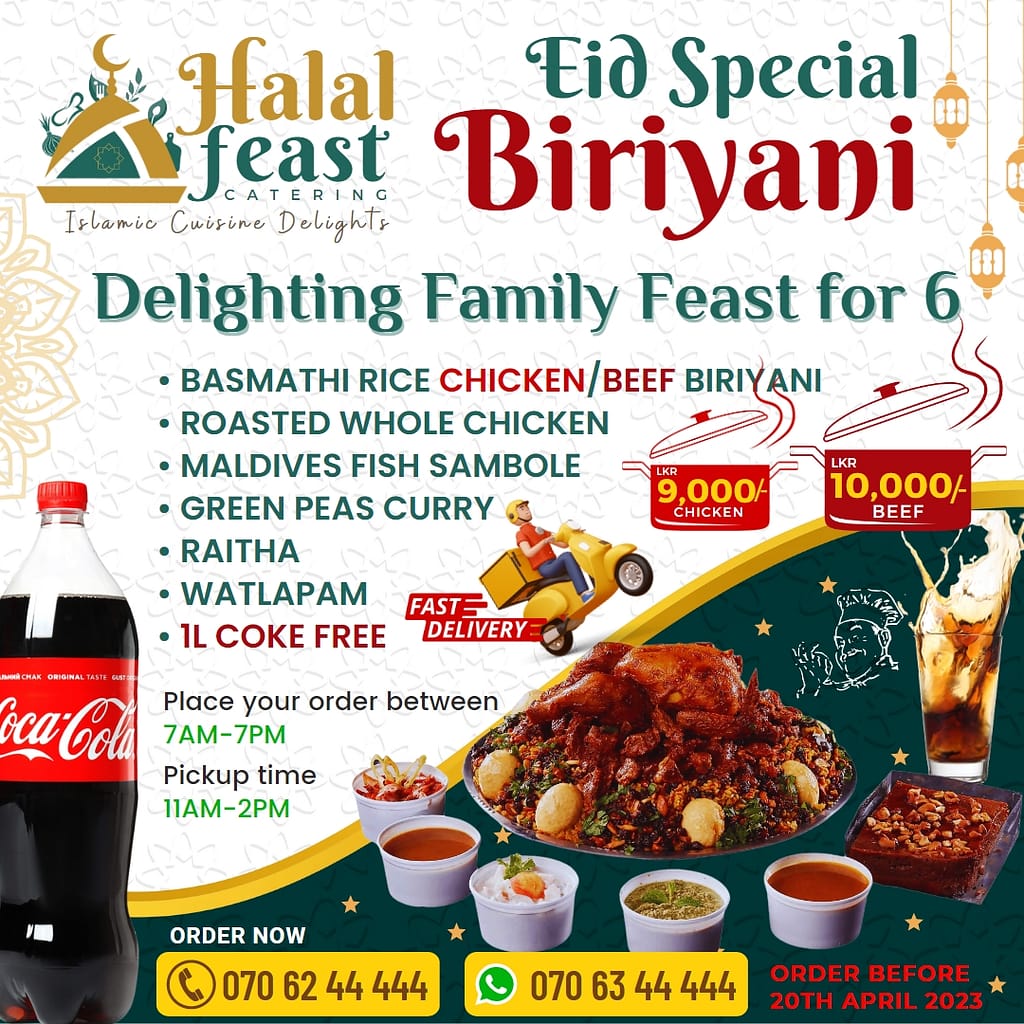 Galle Caterers Biriyani Sawan
For everyone who enjoys a joyful dinner after the iftar or Tharaweeh prayers or for Suhoor, the renowned "String shoppers & Biriyani Half Sawan" is available during Ramadan with a complimentary 01L coke.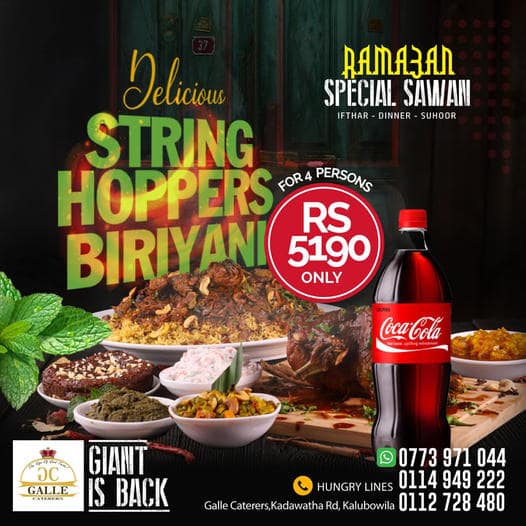 Kandoori Restaurant
Best Dum Biryani you can get in town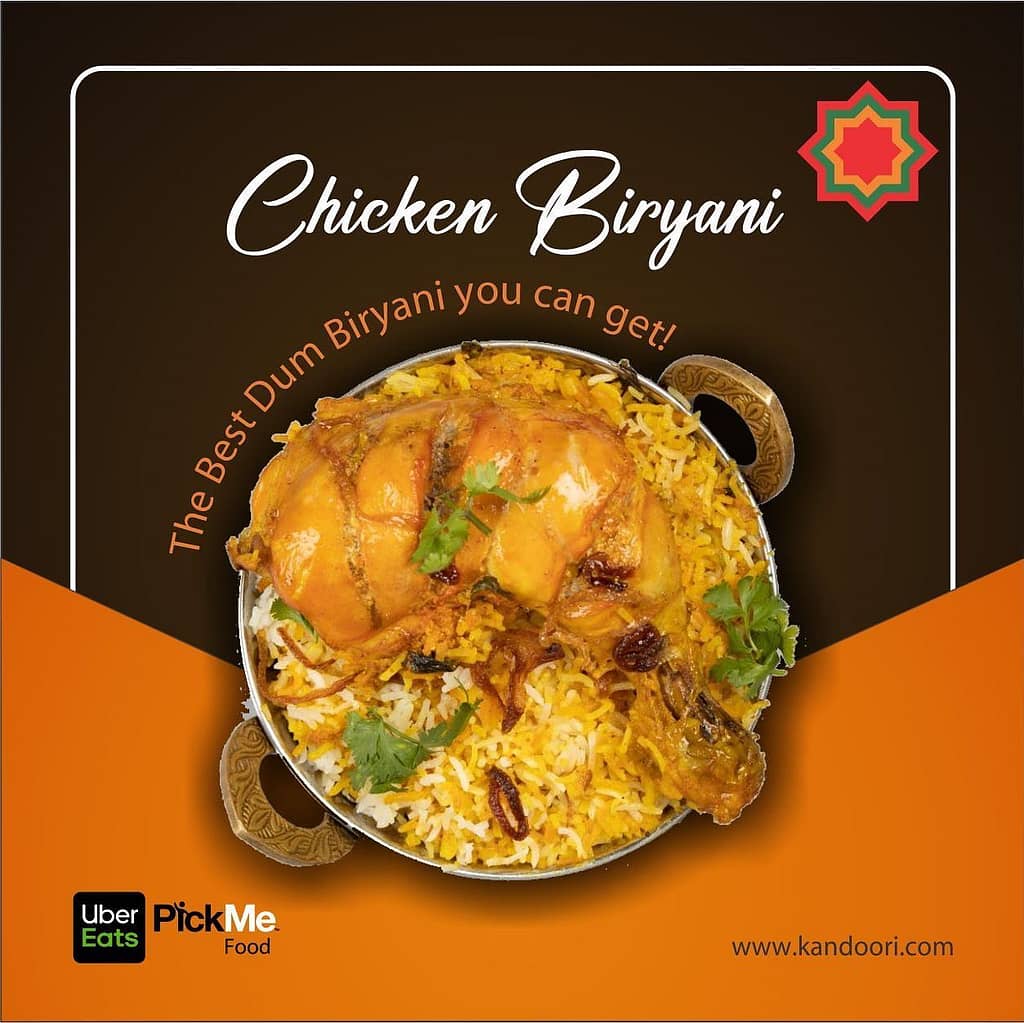 Indian Summer LK – Special EID Sawan
Make this EID extra special with our Special EID Sawan!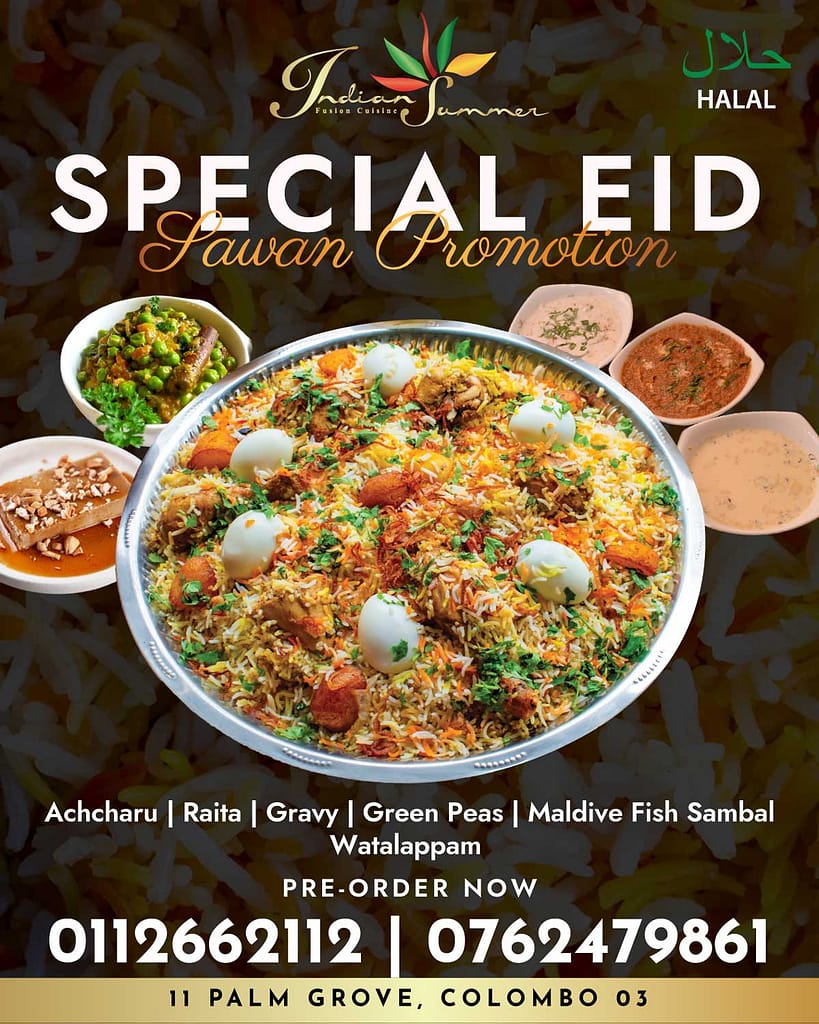 Classifylanka allows your business, to List your deals and offers for FREE on our website. Reach new customers from around the Sri Lanka! We promote your deals and offers through out our website. Don't hesitate to contact us because we are here to help you.