Restart Sri Lanka' was launched under the auspices of Prime Minister Mahinda Rajapaksa on Sunday 10-May-2020.

A national campaign to get Sri Lanka's economy back on track' – 'Restart Sri Lanka'
The initiative is launched by the Sri Lanka Institute of Marketing (SLIM) with the aim of reviving the Sri Lankan economy.
Former Sri Lanka captain Kumar Sangakkara recently starred in an advertisement for a Restart Sri Lanka. Checkout the video below
රට යළිත් පණ ගන්වන මෙහෙයුම දැකගන්න, එහි ඔබේ කොටසට ඔබත් උරදෙන්න. වැඩි විස්තර සඳහා www.restartsl.today වෙත පිවිසෙන්න.
Official Websites of Restart Sri Lanka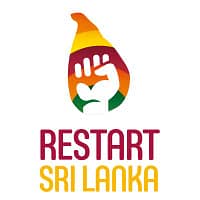 Follow the Conversation. Get Involved With #RESTARTSL
If you have any queries or changes with respect to the article kindly share your suggestion in comments. Don't hesitate to contact us because we are here to help you.
This is a Classifylanka community post, written by one of our readers.The images and content in this post belong to their respective owners. If you feel that any content posted here is a violation of your copyright, please write to us at [email protected] and we will take it down.