Gem Testing Lab provide beautiful sapphire or a brilliant diamond, there are often "certifications" given to gemstones to prove their origin, grade. Gem Lab report that can be easily verified using your Report. Find here Gem Testing Lab, Gemstone wholesaler & Dealers in Sri Lanka. Get contact details & address of dealers engaged in wholesale trade, manufacturing and supplying Gemstone across Sri Lanka.

Explore Gem Testing & Grading Services in your city
You can list your gemstone services on our local directory. Although this may be a good way to sell gemstones and jewelry in Sri Lanka. We help brands be brilliant and businesses growth.
Some of the Major and Gem Laboratories
EGL- Emteem Gem Laboratory
GIC- Gemological Institute Colombo
TGL- Tourmaline Lanka Gem Lab
PGTL- Precious Gem testing Lab
CGL- Ceylon Gem Laboratories
NGL – Niz Gem Laboratory
AIGS
Gem Types
Sapphire
Ruby
Padparadsha
Alexandrite
Chrysoberyl
Star Sapphire
Star Ruby
Moonstone
Topaz
Rhodolite
Spinel
Zircon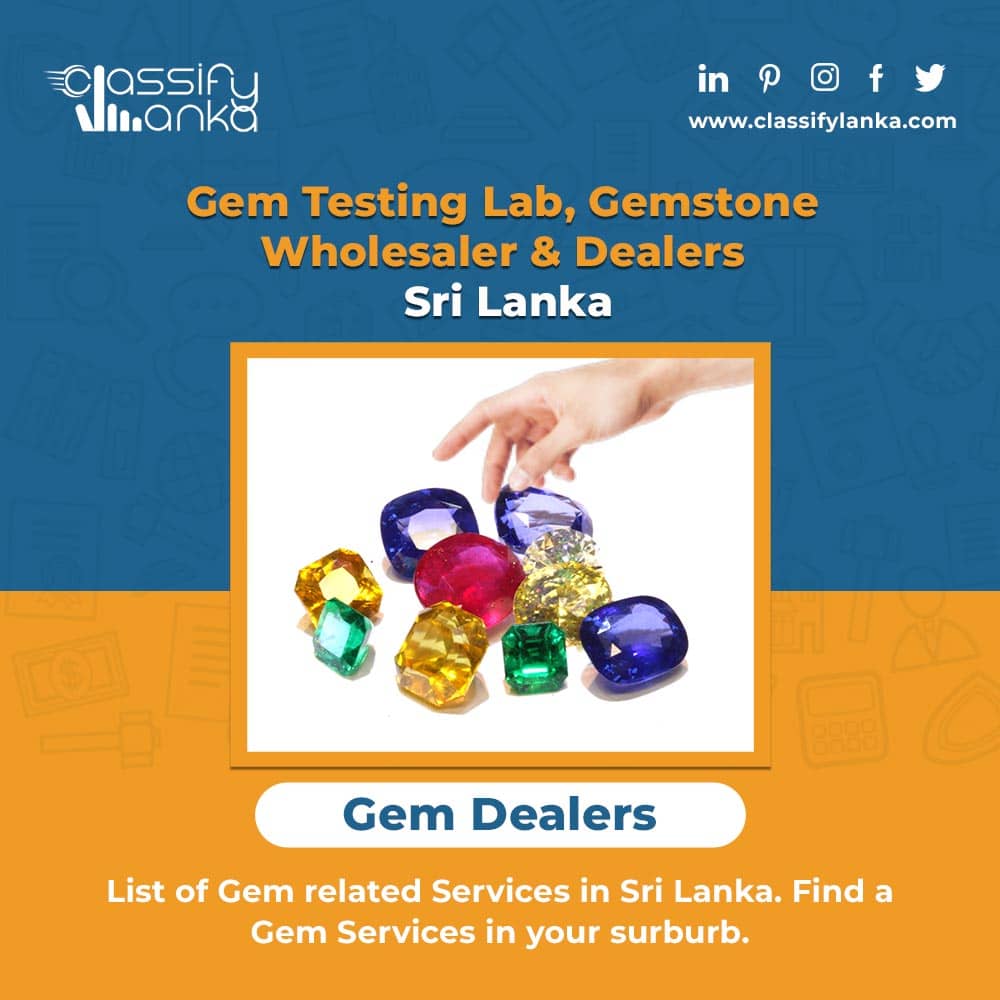 Are looking for a Gem Testing Lab, Gemstone Wholesaler & Dealers, appearing in Google's, directory listing should be a top priority for your business.
Classifylanka allows your business, to List your Gem related Services on our website. Reach new customers from around the Sri Lanka! We promote your Gem Testing Lab, Gemstone Wholesaler & Dealers through out our website. Don't hesitate to contact us because we are here to help you.