You can now order grocery pack options and get it delivered to your home with Uber Eats.

ආණ්ඩුව සහ Uber Eats සමඟ එකතුව අද දින සිට නිවෙස් වෙත බඩු බෙදා හැරීම සිදු කරනු ලැබේ.

Essential grocery delivery in the time of COVID-19 in Sri Lanka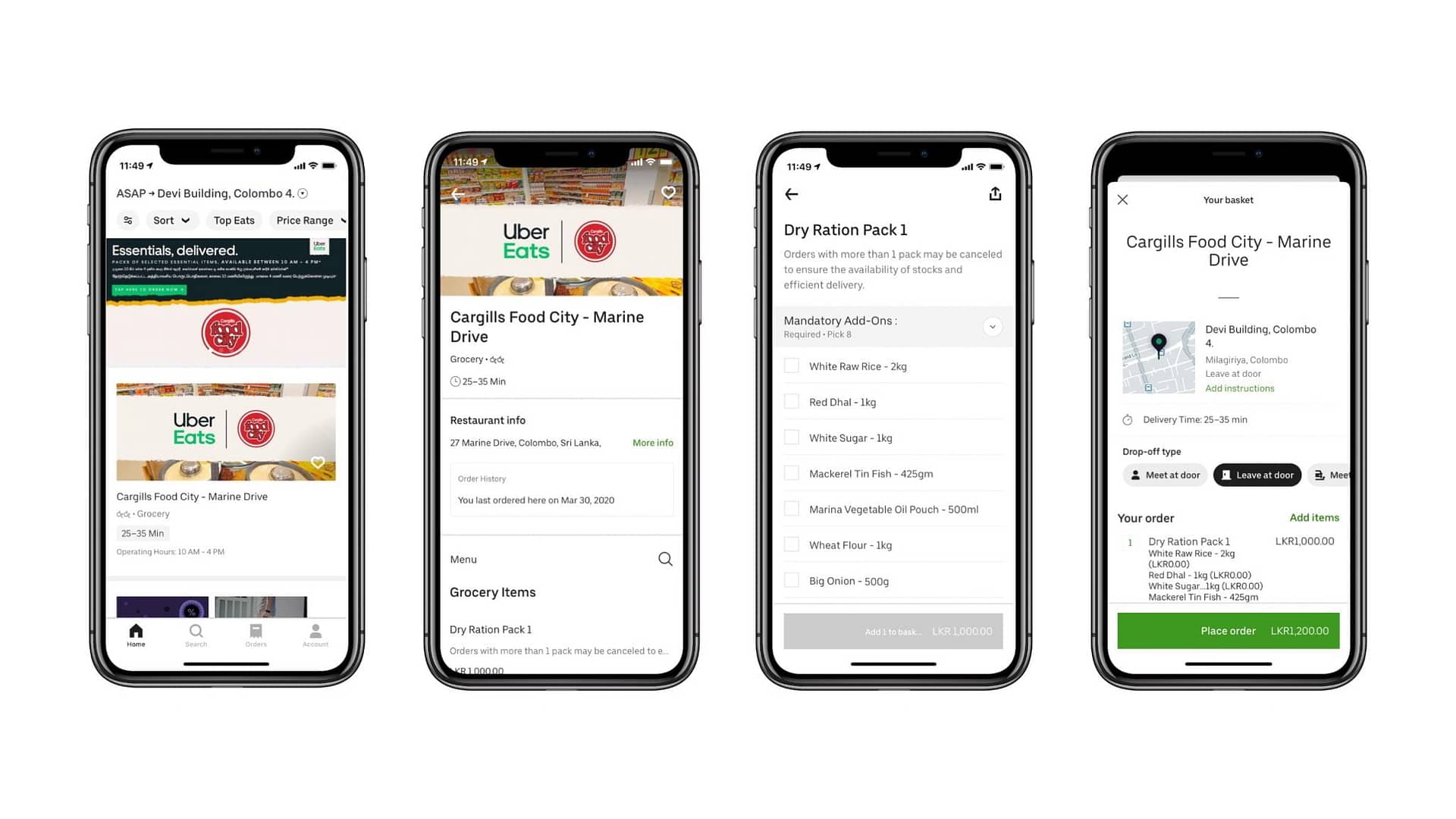 1. Download the app
– Just search for Uber Eats on the App Store or Play Store.
2. Register your account
– Sign up with the same Uber Rides details or a valid e-mail address to create a new account.
3. Pick your delivery location
– Pin the address where you would like your groceries delivered.
4. Check out the items you need
– Browse through local grocery vendors or search by item, and sort according to price and speed, to find the product you need.
5. Place your order
– Pick the items you want right away or schedule your order to arrive at your convenience.
6. Payment through Card or Cash
– Pay through your Debit/Credit card or choose cash on delivery option.
7. Track the progress
– Get updates as your order is prepared and track it in real-time as the order gets delivered to your destination.
If would like to partner with Uber Eats to ensure these supplies reach the people in need, please write to on [email protected] .