Ministry of power and Energy Minister Kanchana Wijesekera said that the 'National Fuel Pass' will guarantee a weekly fuel quota for vehicles.

ඉන්ධන ලබාගැනීමේ ක්‍රමය: Here is the guide how to register with National Fuel Pass QR System
What is the purpose of Fuel Pass?

Fuel Pass is an online platform that aims to weekly fuel quota for motorists. QR code allocated once Vehicle Chassis number 1 Vehicle per 1 NIC & details verified. 2 days of the week according to Last Digit of vehicle number plate for fueling with QR"

Why do I need to register with Fuel Pass?

Fuel Pass is an online platform that aims to weekly fuel quota for motorists. QR code allocated once Vehicle Chassis number 1 Vehicle per 1 NIC & details verified. 2 days of the week according to Last Digit of vehicle number plate for fueling with QR"

How to check fuel balance on mobile?

Type "FUEL BAL (VEHICLE NO) and send to 0766220000

How to register Sri (ශ්‍රී) vehicles?

Registration with Sri vehicle only enter the vehicle number in Colums 'Ex 3 Sri-1234' – '3-1234'

National Fuel Pass, along with QR code will be implemented from 25th July (Monday )
Procuring National Fuel Pass according to the last digit of your vehicle's registration number.
| | | |
| --- | --- | --- |
| 0,1,2 | 3,4,5 | 6,7,8,9 |
| Tuesday, Saturday | Thursday, Sunday | Monday, Wednesday, Friday |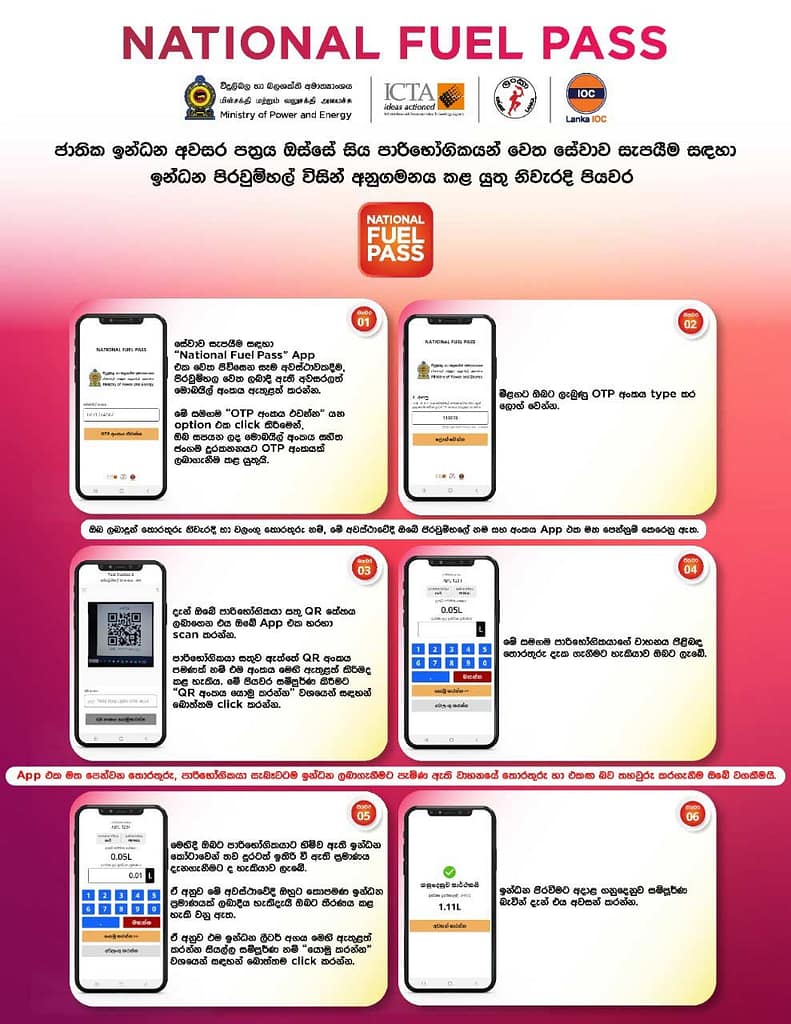 open National Fuel Pass via web, mobile. Once the site is open, Click Register and fill with required details. It's available in Sinhala, Tamil, English language.
1. Visit fuelpass.gov.lk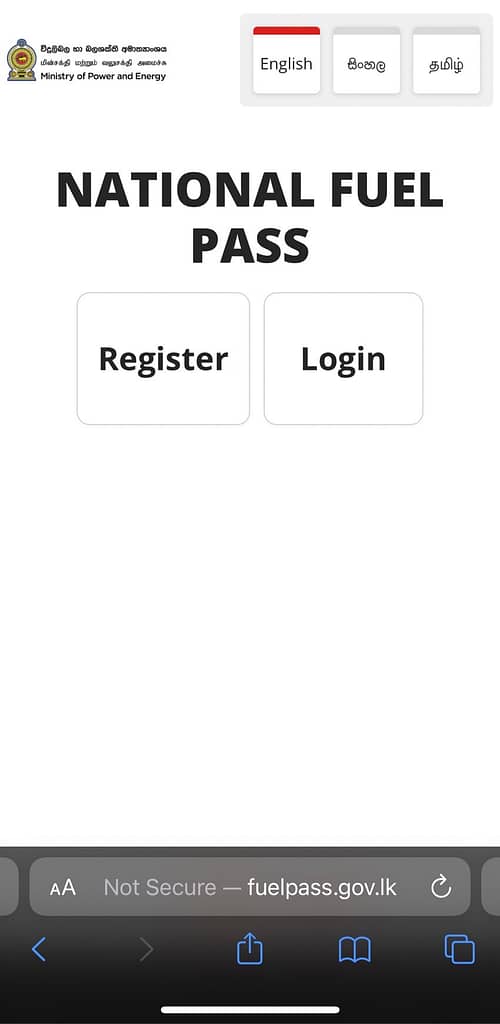 2. Register with Below Required Details
3. Add your NIC number and mobile
number
4. Click "Send OTP
5. Enter the OTP number received by
the given mobile number? click -Verity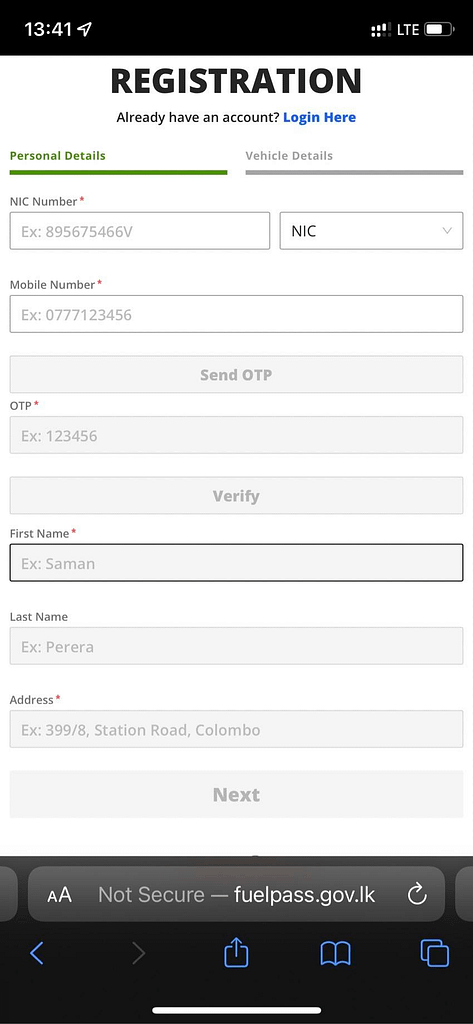 6. Enter your first name, last name and residental address click "Next to continue.
7. Fill out the required vehicle
details
8. Tick the box to confirm your consent of the Terms & Conditions and press the "Register" button.
Follow us on
You may want to read these:
We would love to hear from you! Please comment below or send us your feedback and suggestions.