Zoom app do that right away for a better video conference call with your Students, Teacher or Work team. You have just joined Zoom and trying to figure out how to use it here's a complete simple guide for you.

Guide to the video conferencing
This rest of this guide in sinhala help will get you started using Zoom
1. How to use Zoom
First download the app from below link. It's available on both Google Play store and App store. second, create an account using your email ID and entering a strong password. On desktop you can download Zoom from the download center here.
2. Zoom Screen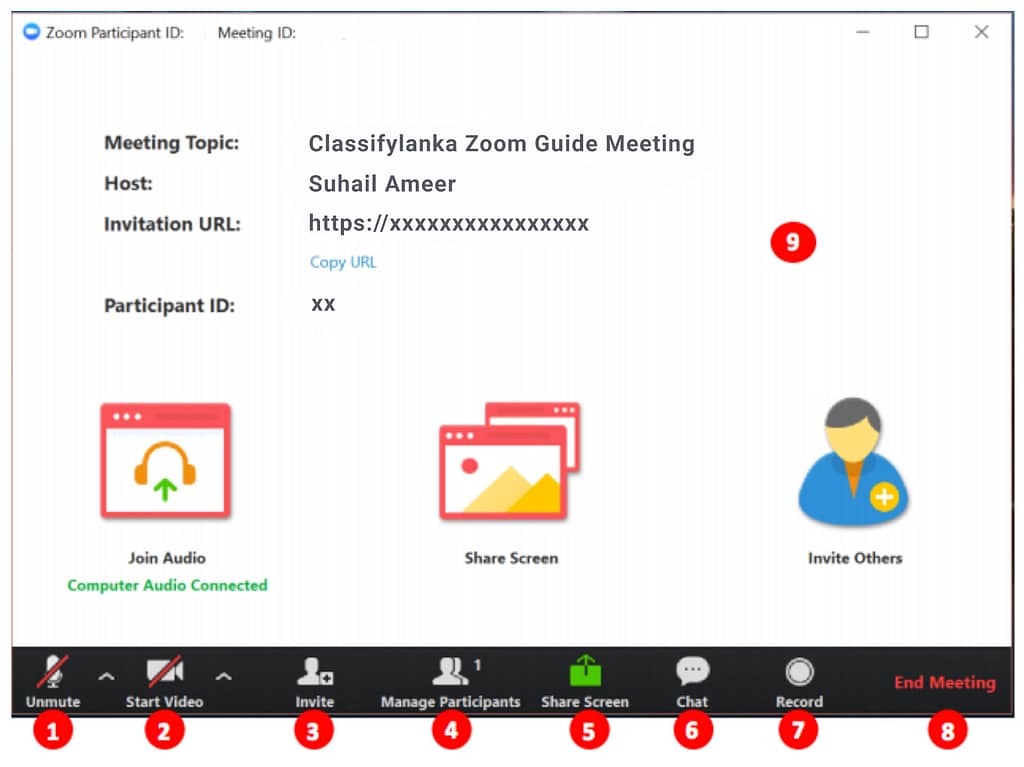 Mute or unmute your microphone (ඔබේ මයික්‍රෝෆෝනය නිශ්ශබ්ද කිරීමට)
Start or stop your video feed (ඔබගේ වීඩියෝ සංග්‍රහය ආරම්භ කරන්න හෝ නැවත්වීමට)
Invite participants to the meeting (රැස්වීමට සහභාගිවන්නන්ට ආරාධනා කිරීමට)
Manage or view a list of meeting participants (රැස්වීම් සහභාගිවන්නන්ගේ ලැයිස්තුවක් කළමනාකරණය කරන්න හෝ බැලීමට)
Share your screen (Share your screen)
Open the Chat window (චැට් කවුළුව විවෘත කිරීමට)
Record the meeting (රැස්වීම සටහන් කිරීමට)
Leave the meeting (රැස්වීමෙන් ඉවත් වීමට)
Video Area (වීඩියෝ ප්‍රදේශය)
You may want to read these:
Follow us on
Clssifylanka is to make sure that you are always guided with everything you need to know in Sri Lanka. We hope this numbers can help you in all possible ways to make your life easier in our beloved country. For your comments and suggestions, you can write to us here. Also, like and share the article.