Explore best Hardware Stores and wholesale items Dealers in your city

Best Hardware Stores near me.
Looking for Best Hardware Shops in across Sri Lanka? Add your Store Listing in Classifylanka which is free business directory in Sri Lanka
When Selecting a Hardware Stores, What to Look for?
In Sri Lanka, be cautious when selecting a hardware shop. Some of the most important include:
Hardware Shop Items
Building Materials
Fasteners
Cement
Hand and power tools
Keys and locks
Hinges
Chains
Electrical supplies
Plumbing supplies
Cleaning products
Housewares
Paint.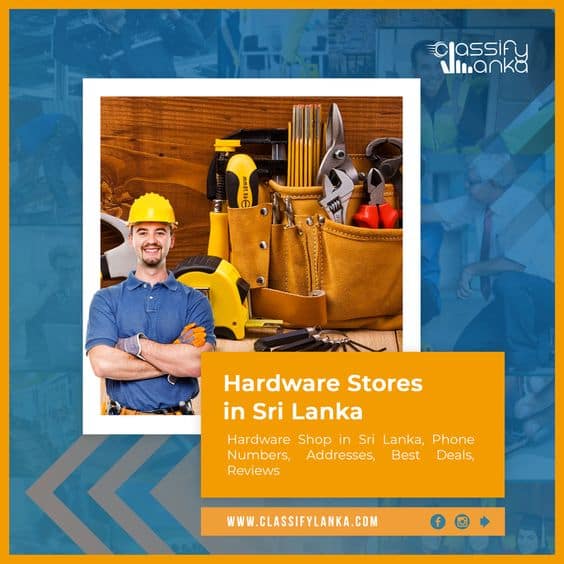 There are various advantages to purchasing hardware from an online retailer in Sri Lanka, including:
Easy Access: You can easily reach an online hardware store in Sri Lanka from anywhere in the nation.
Competitive Prices: To be sure you're receiving the greatest bargain, compare pricing at different retailers. Online hardware stores in Sri Lanka offer reasonable prices on their items, which can save you money in the long term.
Quality Products: Online hardware stores in Sri Lanka offer high-quality tools and equipment from reputable brands.
Are looking for a Hardware Shop, appearing in Google's, directory listing should be a top priority for your business.
Classifylanka allows your business, to List your Hardware Stores for FREE on our website. Reach new customers from around the Sri Lanka! We promote your Hardware Shop through out our website. Don't hesitate to contact us because we are here to help you.