Keeping one well groomed and following the latest trend and style is something that every person belonging to the present generation believes in.

Sri Lankan's Beauty Salon Industry has seen incredible growth in the last couple of years.
Ladies should want to get the facilities in the best beauty salons in Sri Lanka. It can be a difficult task to find a successful and comfortable salon. Those salons have qualified professionals who provide their clients with hairdressing services. Their experts are known for offering affordable beauty services. Those experts provide services,
Hair wash & Cut
Hair extensions
Hair loss services
Nail treatments
Eyebrow/Eyelash Treatments
Facials
Facial Treatments
Custom bridal or special hair events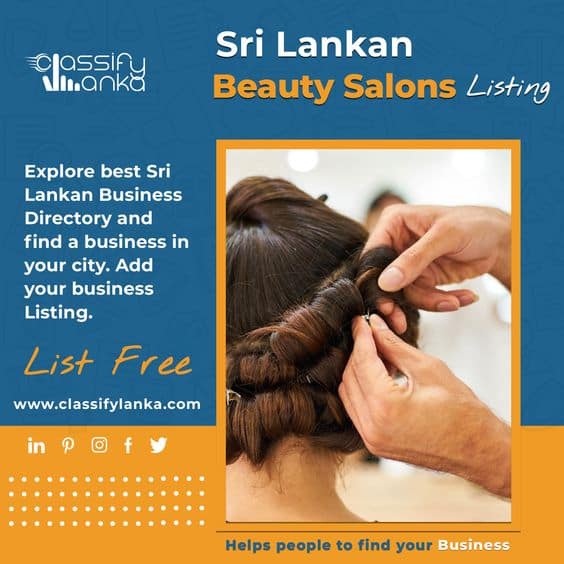 1. Take recommendations
When you are looking for beauty salons, it is important to ask around for recommendations. Ask your best friend or relatives who just recently got married or scour the internet to look for options. You can also enquire further about the salon's experience and the type of services they offer.
2. Think about your budget
Considering how much money you want to dedicate to your beauty look will help you determine which beauty services you can actually afford, so start off by setting a beauty budget for yourself before doing.
3. Check out their work
Seeing their previous work will tell you a lot about their style and whether or not it aligns with your vision for your wedding, check there portfolios in social media so it's definitely worth taking the time to look.
4. Choose the one who listens to you
We've all had an experience with a hairstylist where we've left feeling frustrated and misunderstood, and that's definitely not how you want to feel badly. When you meet with or talk to potential hairstylists over the phone, you should get a vibe for how you'll work together and whether they're going to force their opinion on you.
5. Location of the salon
You must ensure that the salon is located at a nearby distance from your home. Choosing something very far can cause you immense amount of stress and inconvenience.
These are some very useful tips that will come in handy when you are looking for a salon. Follow each of these points and find the best professional out there for you who will deliver the results you want.
Classifylanka allows your business, to List your Salon for FREE on our website. Reach new customers from around the Sri Lanka! We promote your beauty salon throughout our website. Don't hesitate to contact us because we are here to help you.