Once you've decided to become a tutor, you'll need to find clients to make your goal a reality. If you're going to be a private tutor, then advertising for your services is your best. To advertise to be a tutor, make your tutoring profile boost, create advertising materials, and post your ads.

Sri Lanka's private tuition and coaching business bit higher recent times
One of the most common questions asked by tutors and teaches are –
"How to advertise my Tuition classes free"
"Find Tuition Teachers in Sri Lanka"
"Promote a Teachers and Tuition Classes in Sri Lanka"
1. Get An Online Presence
Around 60% of the total number of tutors and tuition teachers in Sri Lanka are already promoting themselves online.
Follow below steps:
2. Get A Website
Many tuition and teachers think they don't need a website, they are already using posters and brochures to advertise their services.
Now a days students and parents are using technology and online to learn about teachers, check reviews, collect feedback and information before making a decision.
If you having own website is the easiest way to show people about your skills, teaching experiences, class timings, skills, booking and knowledge.
3. Social Media Promotion
Now a days, students are using social media platforms and online communities like – Facebook, Instagram and LinkedIn to find a suitable tutor to match their needs.
Upload creative post to more active you are on social media, the more will be your engagement and higher. People who will get to know about you.
Here are the most popular social media platforms which tutors are using most
Facebook
Instagram
WhatsApp
Viber
LinkedIn
Twitter
4. Join Tuition Provider Directory
List your tuition classes with local directories in Sri Lanka.
You can start with Classifylanka web directory for tuition and teachers in Sri Lanka who want to reach more students. You can also promote your tuition center listing with us to gain attention and advertise your services quickly.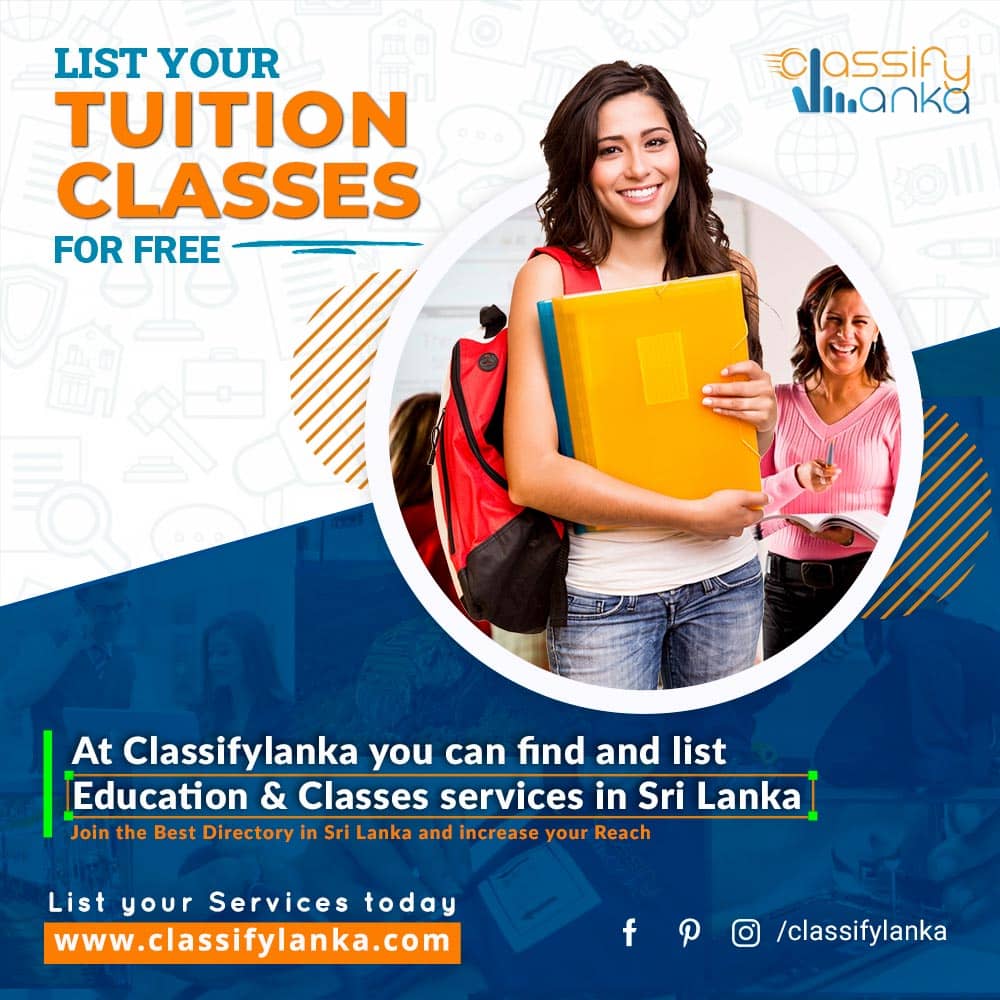 5. Create Posters and Flyers
Create some flyers, posters design and distribute these places, Tuition Centres, local shops, libraries, Fitness centres, notice boards in schools, music colleges universities and event programs.
Interested to promoting your Tuition Classes/Institute? Join classifylanka.com today!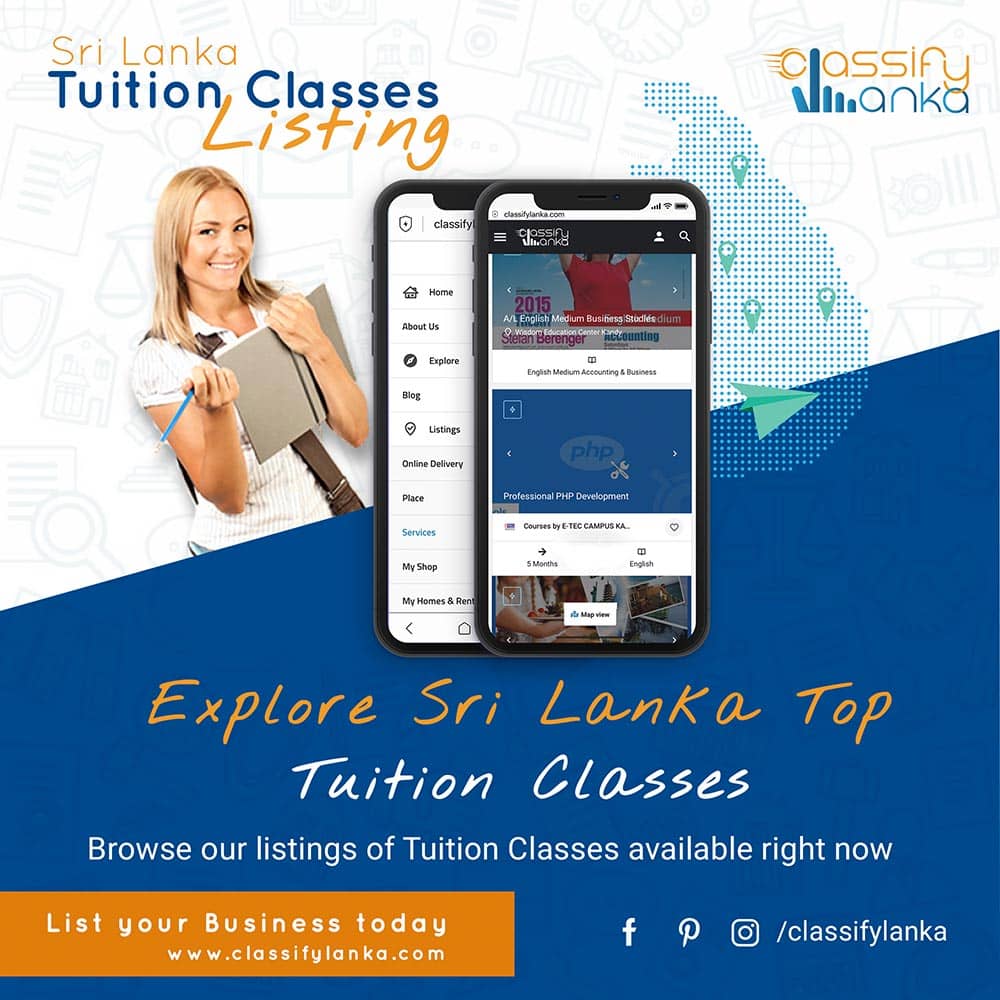 Follow us on
If you have any queries or changes with respect to the article kindly share your suggestion in comments. Don't hesitate to contact us because we are here to help you.
This is a Classifylanka community post, written by one of our readers.The images and content in this post belong to their respective owners. If you feel that any content posted here is a violation of your copyright, please write to us at [email protected] and we will take it down.